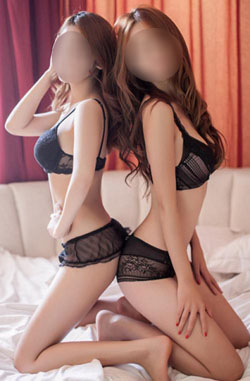 Welcome to our website – the home of the best escorts from around the world. These beautiful ad sensual women are just one click away from fulfilling your deepest desires and making your wildest dreams come true. Feel free to browse their photos – you will definitely find everything you need.
They come in different shapes and sizes, but there are a few common denominators to them. Our girls can all be proud of their firm bodies, full tits, great butts, enticing lips and perfectly shaped tight pussies. They are also trained in entertaining their customers not only with their bodies, but with their conversation skills as well. Our escorts will never let you get bored as they use their charm, passion and show you their special tricks. Prepare yourself for pleasures beyond your imagination and set an appointment with one of our miracle-workers today!
The girls from every corner of the world: Europe, America, Asia and Africa have joined their forces to march into your bedroom in their sexy heels and dressed in provocative clothes hiding even more titillating lingerie. They are equipped with an arsenal of dirty tricks and fun toys to make you fully satisfied with your outcall or incall service and surrender any tensions you might have. Remember, sensuality and discretion are their middle name – you will not be let down!
Join the agency now to get a chance to meet those amazing girls. We provide discreet, tasteful rooms for your convenience to share the pleasure with one or a few of our angels. Swing33 agency is all about your pleasure, so don't ever hesitate to articulate your wishes. The girls will eagerly do what they are told without missing a bit. They will do what you ask them and guess the rest so you could just lay back and relax.
See you very soon!